MOTHER OF
PEARL CREAM
It is a solid nourishing cream with high coverage
which is used in small quantities.
KNOW MORE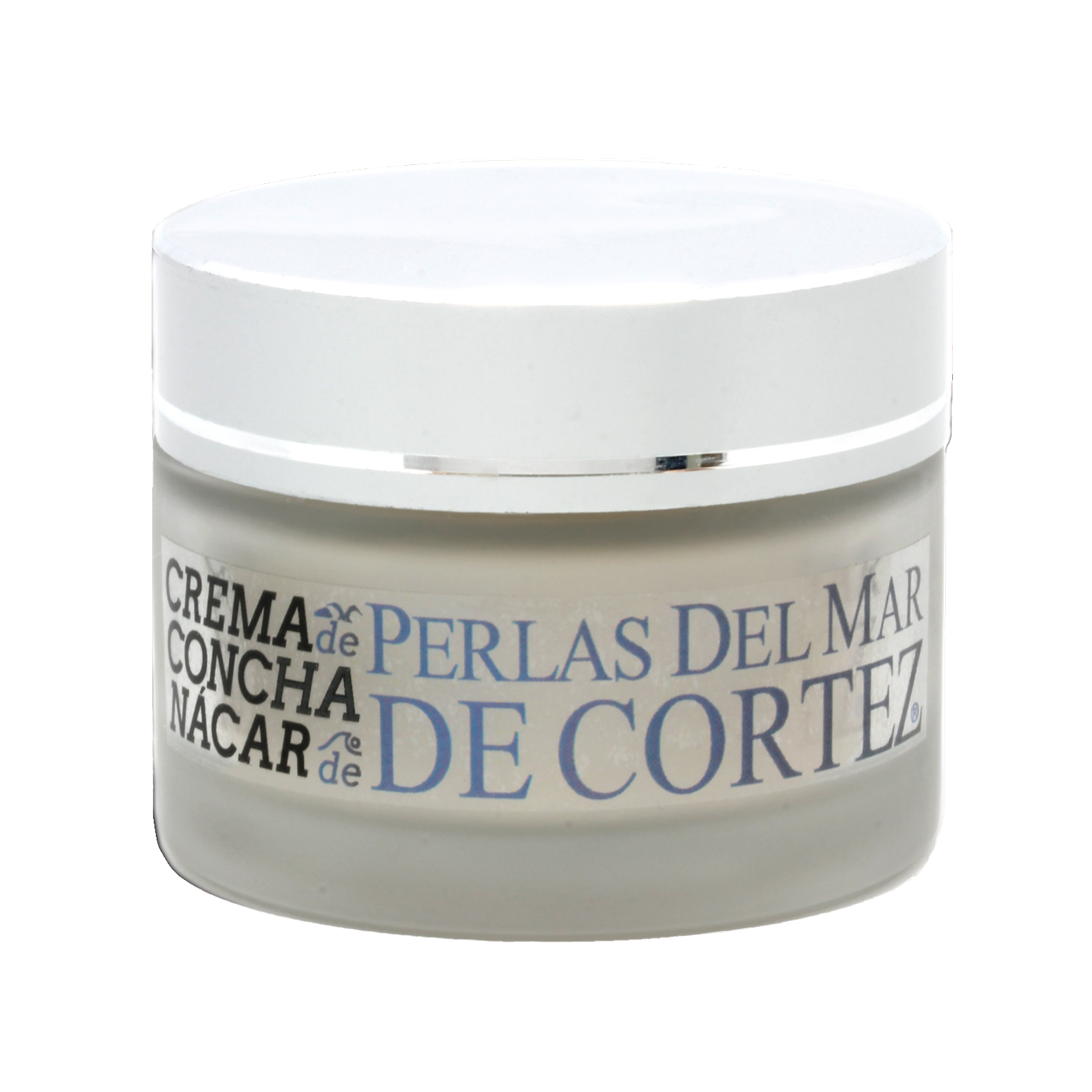 It is worth mentioning that it is safe to use it both at night and during the day, something that was not possible before. The traditional procedure involved extracting the nacre with lemon juice, which would turn into a paste after a few hours and could be applied to the skin. However, since all citrus fruits can stain the skin when they react with the sun, one had to be very careful to remove any trace of the nacre before leaving the house.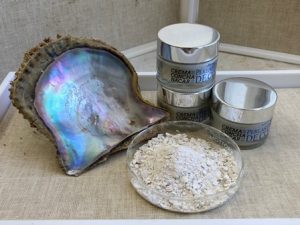 Mother-of-Pearl powder creams started to gain popularity due to having an ingredient that no other cream or product includes in its formulation, which is pearl powder, a well-researched substance that aids in skin regeneration.
The pearl powder soap has benefits on its own, as its formulation without harmful chemicals aids in daily cleansing, even for the most sensitive skins
Our pearl powder soap is a great complement to this cream, as it is a glycerin soap without perfumes, dyes, or foaming agents that cleans and prepares the skin for the application of the cream.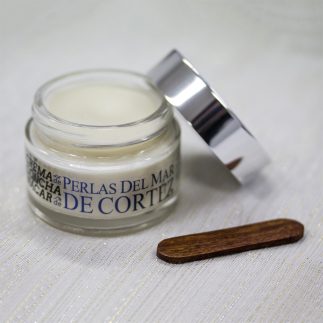 We recommend applying small portions of cream with the ironwood scoop included, or else you can also use your clean dry hands to applying on your skin massaging and spreading it in the area needed.
For best results, apply 3 times a day.

It is a solid, nutritious, high-coverage cream that is used in small quantities.

Auxiliary against wrinkles and acne. Excellent against spots on the skin, whether due to sun, acne or age.

It also helps the skin heal better and soften keloid scars.

It can be used by the whole family, unless someone is allergic to vitamin E or almonds.

Day and night cream. Nourishing creams are ideal for mature skin.
Among the benefits of incorporating this cream into your daily routine are:
Regeneration of the skin, thanks to the stimulation of collagen production achieved by nacre.
Auxiliary against wrinkles and acne
Excellent against sun spots or other skin stains from acne or age
Soften keloid scars
On mature skin, this nutritive cream will help to improve your skin elasticity, while removing scars or sun spots from the area. A great way to revive your skin.
Apply to clean dry skin with a gentle massage on the face, décolleté area, hands or any other area of the affected skin. After the first application you will notice how soft, clean and smooth your skin will feel, and it can be used by the whole family regardless of age, unless a any of them has an allergy to Vitamin-E or almonds.