Since 1997 we have had more than 100,000 satisfied visitors from all over the world at our farm in Guaymas, Sonora, México. Have you ever wondered how a pearl is formed? What kind of effort is required to create them? We invite you to discover the answer to these questions and many more by visiting our farm.
Our tour guides are passionate about science and marine biology. In the tour you will have the opportunity to learn not only about oysters but many other organisms that are involved in their life. Definitely not be missed!

Cosecha de Perlas (únicamente en junio)
Ceremonia de agradecimiento
Explicación del proceso de producción de perlas
Participación en la Cosecha de Perlas
Ambigú
Día de Perlas (todo el año)
Visita a la parcela de cultivo.
Explicación del proceso de producción de perlas
Inoculación de media perla
Introducción a joyería de perlas
Bases de clasificación de perlas según calidad
Ambigú
How to get to the pearl farm?
Use the following map which can provide instructions or, in it, click on "directions" or "view larger map" so that it opens in your mobile phone or in your browser.
We highly recommend that you make a reservation, call us: (622) 221-0136 or (622) 131-8585
The tour lasts from 45 to 60 minutes and you walk down to the dock where the explanation is given while watching the activity of the day being done. It is a great learning experience. The tour's cost is $100 PESOS each one, minimum 3 maximum 45 people.
Jewelry store is open from Monday to Friday from 9 am to 5 pm, Saturday from 9 am to 4 pm and Sunday from 9 am to 1 pm.
Tours on weekdays start at 9am, 10am, 11am and noon (12pm).


Tours on Saturdays and Sundays start at 9am, 10am and last one at 11am.

Look for Us at Marina San Carlos!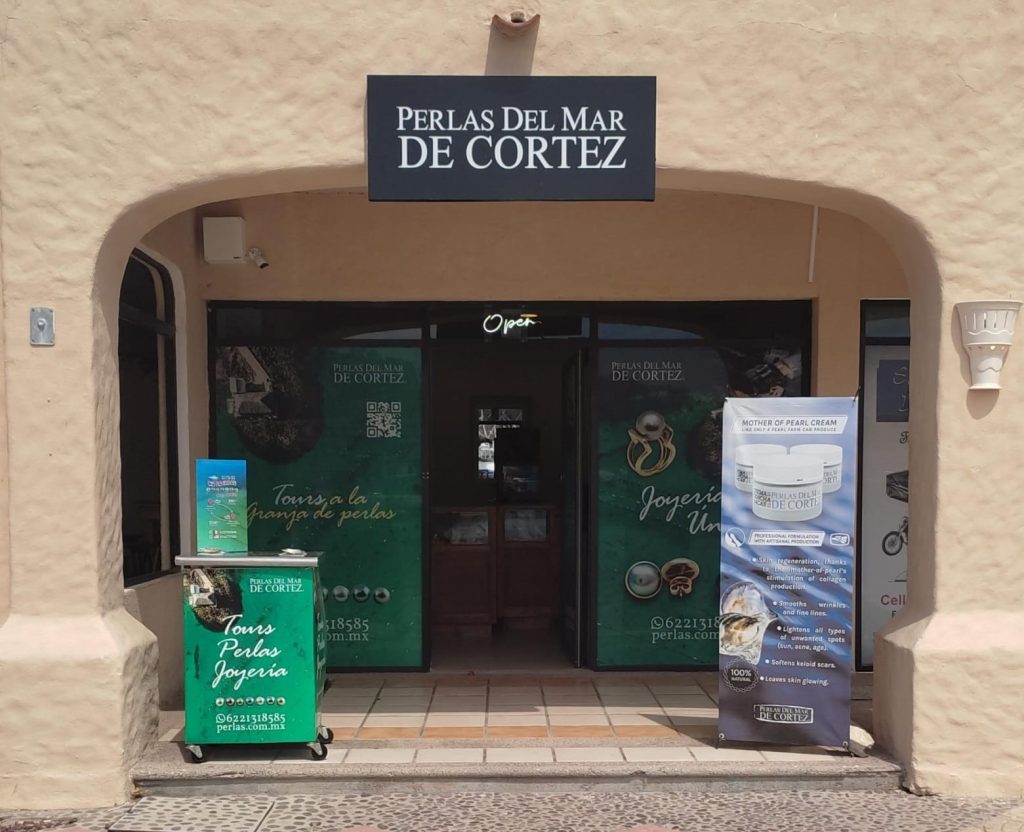 Thursday
Friday
Saturday
Sunday
Monday
2 pm a 8 pm
10 am a 8 pm
10 am a 8 pm
10 am a 8 pm
10 am a 2 pm